BirdWeb: Seattle Audubon's Guide to the Birds of Washington State
Bird of the Week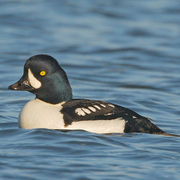 Want to catch a glimpse of the distinctive iridescent purple head contrasted by a white crescent shaped eye patch of the male Barrow's Goldeneye? Or the head pumping, wing flapping winter courting behavior as this handsome guy works to find a mate?
Birding Site of the Week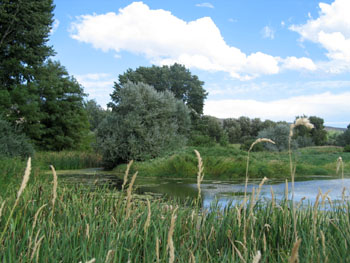 Located at the confluence of the Wenatchee and Columbia Rivers. The park is productive year-round, but it's an especially good place to find wintering waterfowl and gulls. Look also for sparrows - Lincoln's, Golden-crowned, White-crowned, Fox, Savannah, and (rarely) American Tree, Vesper, Harris's, and White-throated. Not enough sparrows? These species have been recorded once or twice: Baird's, Chipping, Brewer's, Clay-colored, and Lark Sparrow, in addition to Lapland Longspur.
Get Involved with SAS

Seattle Audubon has numerous resources available to you.